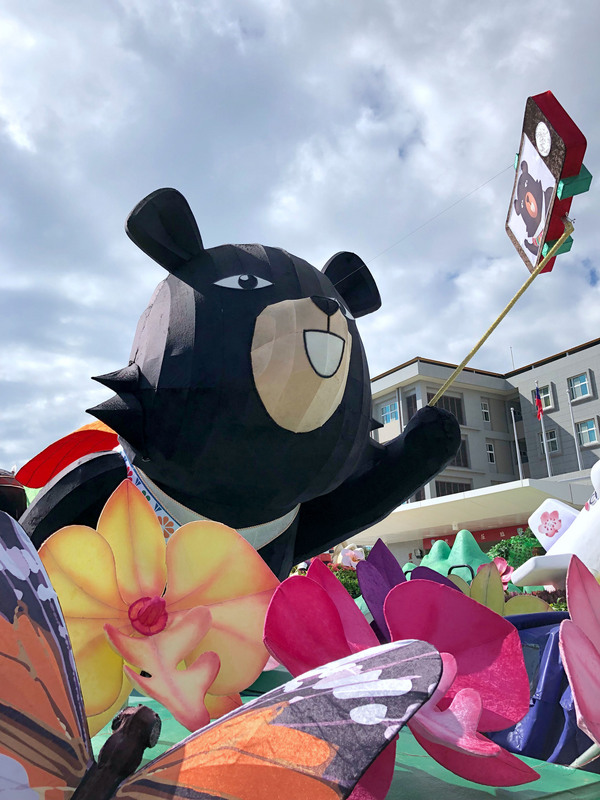 Excitement is building in Taiwan as National Day approaches. With the countdown to the big day nearing its end, the organizers of the National Day event in Taipei have given the public a taste of this year's parade.
Twenty-four floats set to appear in this year's National Day parade have been unveiled.
Mascot bears will be a recurring theme at this year's event. The Taipei City Government's float features city mascot Bravo the bear. Meanwhile, the Tourism Bureau float features its own bear mascot, Oh Bear, taking a selfie.
There are still some technical issues to work through, however. For instance, Chunghwa Telecom's float still seems to be having a few issues. But thankfully, there is still enough time to take care of last minute emergencies.
The foreign ministry has gone with an international theme for its float. The float features a giant Taiwan passport. There are also two rotating rings made from the flags of Taiwan's allies and close friends. Among the flags are those of the nations the government hopes to bring closer to Taiwan through its New Southbound Policy.
Other floats will represent city and county government from across the country, different government agencies, temples, and arts groups.
Also appearing in the parade will be athletes who competed in this year's Asian Games, another victory lap after a remarkable showing by Taiwan's team in Indonesia.