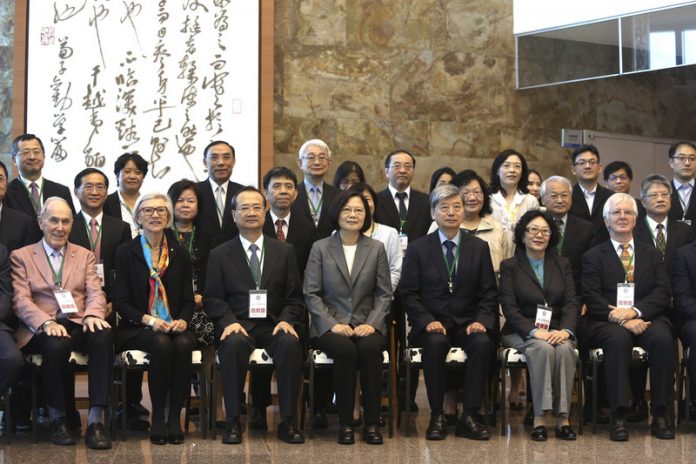 President Tsai Ing-wen said Monday that she trusts Taiwan's Constitutional Court to continue to uphold the country's democratic order and protect the human rights of citizens.
The president was speaking at an event to mark 70 years since the Constitutional Court first sat. That followed the adoption of the current Republic of China constitution at the end of 1947.
The event was attended by 15 of Taiwan's top justices as well as legal scholars from home and abroad, including from the United States, Canada and European countries.
President Tsai spoke of her hopes for the court's role in Taiwan's society moving forward.
"It is my sincere hope that after our judicial reform, especially the adoption of the Constitutional Court Act, the justices of the Constitutional Court will continue to guide the stable development of our democratic constitutional order and to protect the constitutional rights of our people in a more effective and comprehensive manner," said Tsai.
The main role of the Constitutional Court is to rule on interpretations of the constitution and unify interpretations of laws.