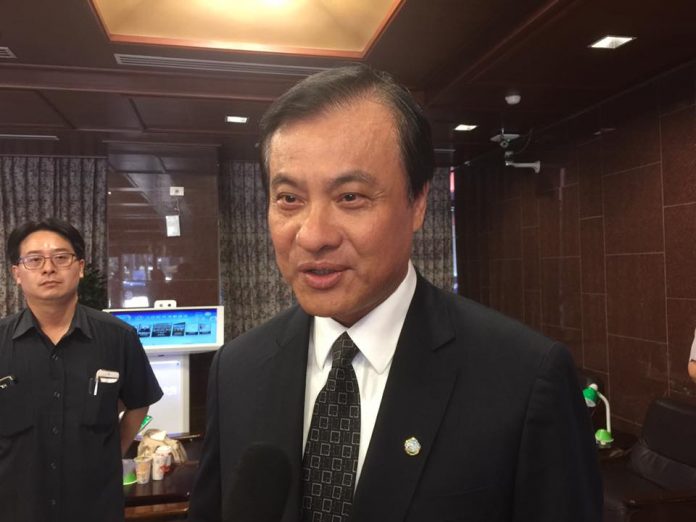 Legislature President Su Jia-chyuan has unveiled the motion graphics design of this year's National Day celebrations. Su, who is the chair of the preparatory committee of the National Day celebrations, spoke at a press conference on Thursday.
The honor guards twirl rifles. The beautiful voices flow from an aboriginal choir in Nantou County. They are just a part of the National Day celebrations on October 10th.
The theme of this year's event is "Taiwan, Together". For the first time, motion graphics design is being used for this important celebration. The design that highlights the diversity and inclusiveness of the Taiwanese people has been well received by the public.
Legislature President Su Jia-chyuan said the design features unity, a coming together and ethnic harmony. Those qualities will make Taiwan a better place and this presents a vision for a better future.
Su said Taiwanese athletes who took part in the Asian Games in Indonesia in August are invited to attend a National Day parade. The parade will show respect for lighthouse keepers who have helped protect the island. Su said the athletes will lead the crowd in singing the national anthem.
 For the first time, a nighttime National Day event will be held in Yilan County and fireworks will be on display in Hualien County. Both are in the northeast of Taiwan.